Review: Violin Suite by Brendan Collins
Composer
:
Composed
:
Duration
: mins.
Instrumentation
:
Blog
ISMN
:
Catalogue
:
Level
:
Country
: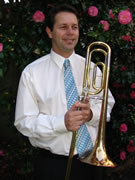 Violin Suite
Violin and Piano
Brendan Collins, ed. Susan Collins
Published by Reed Music
Approx. Grade: 8+
Reviewer:  Jane Gillie
Reprinted with the kind permission of European String Teachers Association (British Branch)
This is real fun stuff, brash and brilliant and very jazzy.  It could be a refreshing adjunct to Vieuxtemps, Janacek, Beethoven and Brahms or perhaps apart of the repertoire of a light music player. There are three movements: Fiddler's Be Bop, Bowing 747 and Groover's Manoeuvre.  It is well written for violin, although most of Collins' other work is for assorted brass and wind.  (The editor, Susan Collins is Head of Strings at Newcastle Conservatorium.)   Collins restricts his exploration of violin idiom to sweeping around the E and A strings with cross rhythm double stop accents punctuating what melody there is.    Occasional lyricism is confined to the top string.  The piano part is full of funky harmony.   It's great to recognise the versatility of the violin again and for the zillionth time.