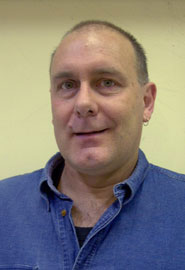 Currently in his 30th year as a self employed professional musician, John subcontracts his services as required. As a studio musician he plays, and has been recorded on over 30 woodwind instruments and with his keyboard and computer experience he has recorded in all the major studios in Melbourne and Sydney as well as studios in New York and Boston. He has been involved in teaching at all levels for over 20 years, 10 years as a principal study teacher at the Victorian College of the Arts as well as being involved as a clinician for various musical companies and a tutor in the Defence Force School of Music and the American Singapore School in Singapore.
He has extensive performing experience in the television, recording and live music industries and along with his Bachelor of Education he was awarded the Sir Thomas Ramsey Scholarship for Science and Humanities at the Museum of Melbourne in 1990. His performance experience has varied from touring with Frank Sinatra, performing for the Pope, playing in a dance Band for Prince Charles and Princess Diana and being Musical Director for the Melbourne Theatre Company's The Selection.
He has been a band member for the ABC Show Band, Steve Visard Show, Don Lane Show and Young Talent Time Bands for several years. Amongst some unusual credits are the playing of the didgeriedoo on Crocodile Dundee Movies, Deduk on the Sydney Olympic themes and gum leaf in shoe commercials and tuning over a hundred various sized stubbies for a beer commercial. He also has composed music for the Terminator three Playstation game, recorded by the Melbourne Symphnony Orchestra and has over a dozen CDs featuring his original music on the Fable Music Image music Library.