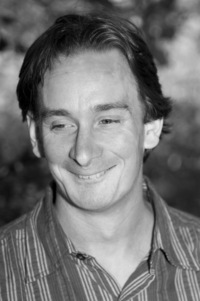 David Flynn (b.1977) is recognised as one of Ireland's finest young composers and guitarists. He is mostly self-taught; however from 1999 to 2004 he undertook a 5 year period of formal music study.
David's music has been performed by the Smith Quartet, Rolf Hind, Concorde, the Dublin Guitar Quartet and the multi-media ensemble CLAN (Collaborative Live Arts Network), David co-founded CLAN in 2004. Performances have taken place at Festivals including Huddersfield Contemporary Music Festival, City of London Festival, Dublin's Mostly Modern Festival, Dundee International Guitar Festival, Waterford New Music Week and Carlow Arts Festival. His music has been broadcast on national Irish radio by Lyric FM.
David has produced a large body of works encompassing orchestral, chamber, solo and electronic music. His musical style is a very individual mix of 20th Century, baroque, minimalist, rock, jazz, world and traditional Irish musical influences. In recent years David has immersed himself in traditional Irish music and uses what he learns to influence his compositions. 'Slip', the award-winning first movement of 'The Cranning' his second String Quartet, demonstrates how he merges the Irish influence with his other eclectic influences to create his own voice.