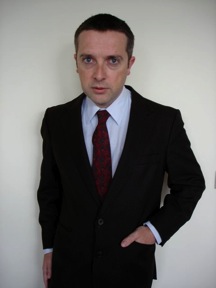 The Stuart Greenbaum sound has overt connections to jazz, pop and minimalism but goes beyond these important influences.
Greenbaum (Melb. 1966–) studied composition with Brenton Broadstock and Barry Conyngham at the University of Melbourne, where he now holds a position in the School of Music as Senior Lecturer and Convenor of Composition.
Nelson, a 3–act opera written with long–time collaborator, poet Ross Baglin, was premiered at the 2007 Castlemaine State Festival. Their second opera, The Parrot Factory, will premiere in October 2010 with Richard Gill and the Victorian Opera at the Meryln Theatre, The Malthouse.
Greenbaum was a Featured Composer at the 2006 Aurora Festival (Western Sydney), resident composer at the 2009 Port Fairy Spring Music Festival and Composer in Focus at the 2009 Bangalow Music Festival. He has won a number of awards, including the Dorian Le Galliene Composition Award, the Heinz Harant Prize, and the Albert H. Maggs Composition Award. 90 Minutes Circling the Earth won 'Orchestral Work of the Year' at the 2008 Classical Music Awards. His most recent individual CD, Mercurial, was released in 2005.