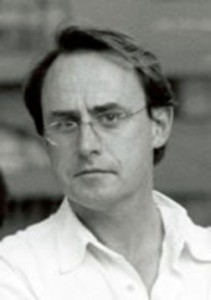 In the emergence of musical post-modernism, Graeme Koehne is one of Australia's leading figures. Thanks to a Harkness Fellowship in 1985, Koehne studied at Yale University with Louis Andriessen and Jacob Druckman and studied privately with Virgil Thomson. His chamber opera Love Burns, to a libretto by Louis Nowra, was a highlight of the 1992 Adelaide Festival of the Arts, and showed off his predilection for the voice and for the stage.
Koehne has received numerous prestigious commissions from the Australian Ballet (Nocturnes, 1914 and Tivoli), the Sydney Dance Company (The Selfish Giant and Nearly Beloved) and the Queensland Ballet (Once Around the Sun). The success of these works established Koehne's reputation as Australia's foremost composer for ballet.
Koehne's music aims to reinvigorate the methods and techniques of traditional composition through its re-engagement with musical vernacular and the diverse forms of popular culture. In his orchestral work, Unchained Melody (1991), he draws upon the rhythmic and melodic materials of contemporary popular music which is taken further in its companion piece Powerhouse (1993), a perpetuum mobile concert opener/rhumba. This work celebrates the music of Carl Stalling and Raymond Scott, creators of the soundtracks for the famous 1940s and 50s Warner Brothers cartoons. The third work in this trilogy, Elevator Music (1997) was commissioned by the Sydney Symphony Orchestra and was premiered by the orchestra under Chief Conductor Edo de Waart. Elevator Music takes its cue from the much-maligned and misunderstood work of the postwar popular orchestral composer-arrangers who have been classed as mere background music providers, such as Les Baxter, Nelson Riddle, Henry Mancini and John Barry. The high water mark of this period however belongs to InFlight Entertainment, his masterful concerto for Oboe and Orchestra which was premiered by the Diana Doherty and the SSO in March of 2000 to thunderous acclaim.