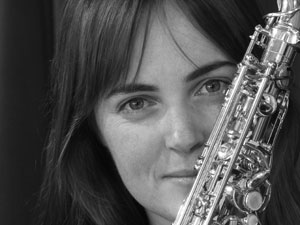 Sam Seabrook has written some of Australia's most popular educational books. Her two band methods My Favourite Band and Band Class continue to be used throughout the country by thousands of students every year and she has coauthored several tutor books with composer Barry Cockcroft. With over 70 Reed Music publications she draw upon her skills as a conductor and educator in choosing suitable material for developing musicians and has written many original compositions for inclusion in her books.
A keen supporter of Australian music, Sam has been instrumental in providing suitable high quality music for use in Australian music examinations including the AMEB, VCE and HSC.
She has worked as a professional wind player in theatre orchestras and played tenor saxophone and flute full time for 18 months backing numerous international artists. She performed with the Malaysian Philharmonic orchestra on baritone saxophone and has completed 2 long term residencies at the Banff Centre for the Arts, Canada. She has travelled extensively around the world with visits to over 60 countries and recently undertook a 6-month residency in the south of France where she pursued her passions of writing, photography and the French language.