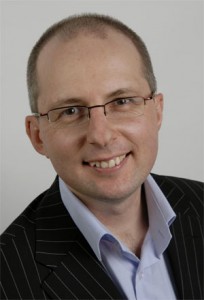 Paul Stanhope (b. 1969) is recognised as a leading composer of his generation not only in Australia but also internationally, with performances of his works in the UK, Europe, Japan and the United States. In May 2004 this reputation was confirmed when he was awarded first place in the prestigious Toru Takemitsu Composition Prize. Stanhope's music has recently been featured at the Vale of Glamorgan Festival in the UK where his music was performed by the BBC National Orchestra of Wales.
Paul Stanhope studied with Andrew Ford, Andrew Schultz and Peter Sculthorpe in Australia before being awarded the Charles Mackerras Scholarship which enabled him to study for a time at the Guildhall School of Music in London. He writes: "My music presents the listener with an optimistic, personal geography . . . .whether this is a reaction to the elemental aspects of the universe (both the celestial and terrestrial) or the throbbing energy of the inner-city".
Recent works have focused on vocal and chamber music forms. These include Exile Lamentations (2007-08) for SATB choir, which was co-commissioned and performed by the Elysian Singers of London and the Melbourne Symphony Chorus, Love Lines (2009) an extended song cycle for soprano and ensemble, String Quartet No. 1 (2008) and the Piano Trio Dolcissimo Uscignolo (2007) both commissioned and featured in Musica Viva concerts. Recent Symphonic pieces include Cloudforms (2007) commissioned by the Tasmanian Symphony Orchestra and Machinations (2006) for the Melbourne Symphony.
In 2010 Paul Stanhope is Musica Viva's featured composed. His String Quartet no. 2 receives its premiere performances as part of the season as well a new duo for violin and piano for Alina Ibragimova and Cédric Tiberghien. Other choral and chamber works will be featured nationally as part of the Musica Viva Season.
Paul Stanhope teaches composition part-time at the Sydney Conservatorium of Music, and at MLC School in Sydney. He is also the musical director of Sydney Chamber Choir and much in demand as a conductor of specialist choral and new music ensembles.