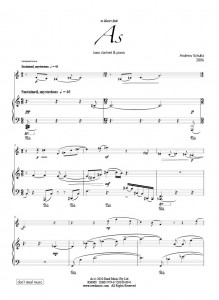 As was written for Henri Bok to commemorate his silver jubilee as a bass clarinettist.
The work was given its first performance in Rotterdam in November 2006 as part of a program of newly commissioned short pieces by composers who have worked with Henri over his career.
The Dutch word as means ash - the remains of fire.