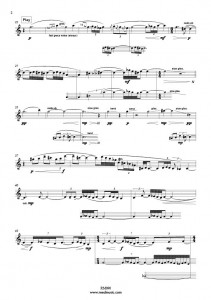 Performed live by Barry Cockcroft
The initial inspiration for this work came from the composer's experience of travelling in the Middle East and in particular hearing the regular prayer calls that were sung and amplified over the cities throughout the day. Often the calls are heard simultaneously from more than one mosque. This creates a stereo or surround sound effect depending upon the location of where you are standing at the time.
Note: The download contains a high quality audio file and printable sheet music.